St. John U.S.V.I. and St. Thomas U.S.V.I.

Monday morning, December 19th, we arrived at St. John (U.S. Virgin Island). We were going to go snorkeling at Trunk Bay but the swells were too large for most of the tourist. The tour service offered us a choice to snorkel or take a tour of the Island, so we took the tour. After the tour, we took a ferry to St. Thomas and went shopping.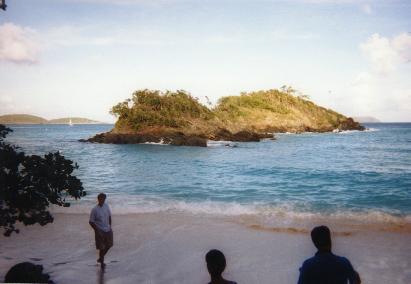 Trunk Bay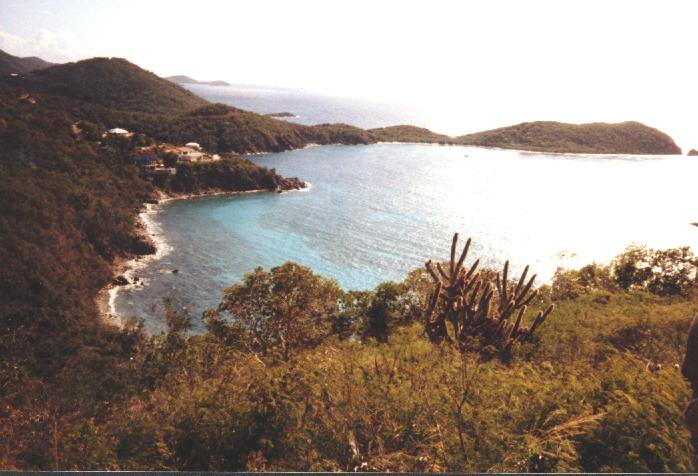 One of the many bay areas around St. John.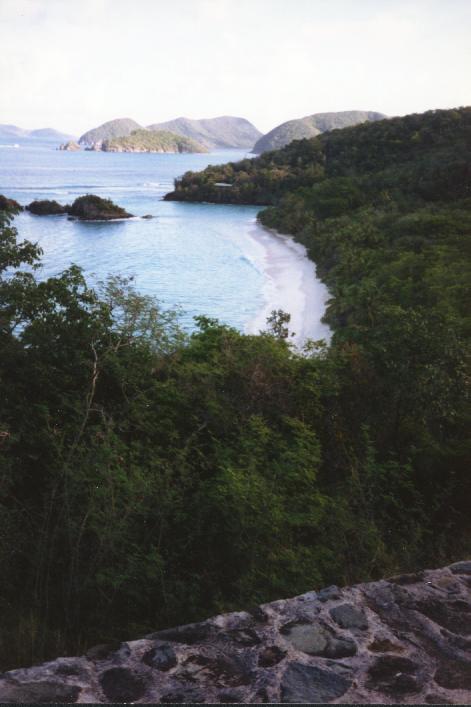 Here is Trunk Bay seen from further inland.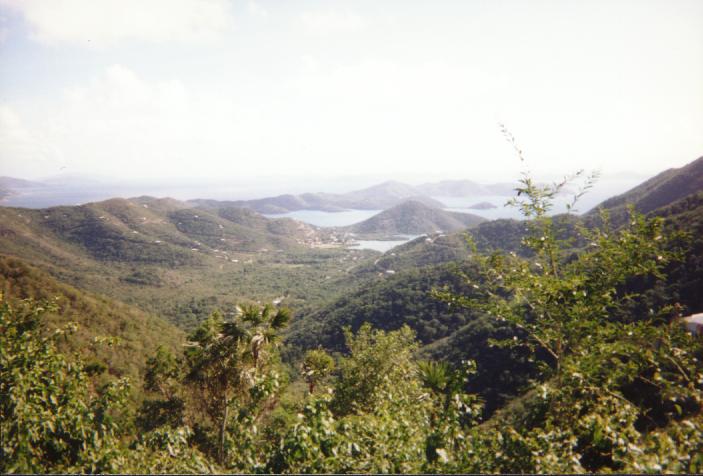 Just some great scenery.
Sorry - No photos from St. Thomas. We just shopping while we were there.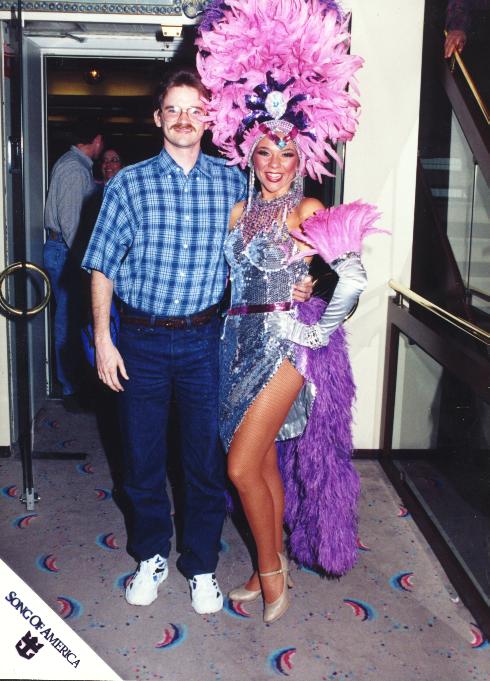 Here I am taking a photo with one of the more fancy dressed crew members.

San Juan St. Croix Tortola Antigua

This page was last updated on 12/28/07.